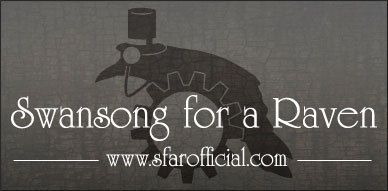 Like I already said in the "About me" section, I'm a singer in a band.
Swansong for a Raven was founded in mid-2007.
If you want to know more about us and our projects, please check out our official website at
www.sfarofficial.com
We are sadly on hiatus since the end of July 2012, but we are now working on new songs and hope to be back soon !
Of course news about the band will also be given on my blog !