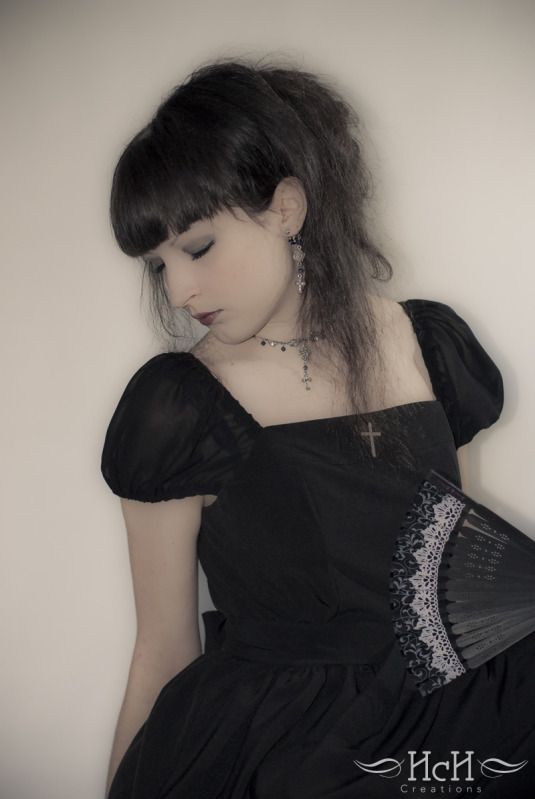 -English version only-
Hello !
My name is Estelle and I am an Elegant Gothic Lolita fashion lover from France. I will turn 25 this year.
I have started to wear lolita in mid-2006, and now I'm wearing it daily since late 2009.
My favorite Lolita brand is Moi-même Moitié. I love their simple yet elegant clothes, and also their gothic-related prints.
Besides Lolita, I also have other passions, such as music, asian dolls, photo, and video games.
I am a musician. I started music when I was 3 in a music school.
The first instrument I played was clarinet. I played in a symphonic orchestra during several years. So I have what we can call a "classical formation".
Later I took some lessons of bass guitar, but the thing I like the most is singing.
I have started to sing in a band the first time in late 2005 in my boyfriend's band. The band disbanded in 2007, and we created a new one called
Swansong for a Raven
.
If you want more info about my band, check the "
About my music
" page !
Now let's talk about what kind of music I'm listening to... Actually I listen to a lot of bands in different styles, but my favorite are Malice Mizer, Moi Dix Mois (okay I think you understand that Mana is my favorite, in fashion and also music), Kaya, Versailles, Abney Park, The 69 Eyes, The Cure and Deathstars.
I mostly listen to rock music, and I'm always happy to discover new bands !
I really like Asian dolls such as Ball jointed dolls (BJDs) and Pullips.
I used to own 9 boys, but recently I sold a lot of them. I even plan to sell all of them except one, a boy which was a gift from my boyfriend, it has a sentimental value of course.
A few years ago I planned to have a quite big collection, but after a time, I realized that it would take too much space, and it's a very expensive hobby (Lolita, video games and music can be quite expensive too, so that makes too much...)
Now I prefer keeping only a few dolls and look at the pictures of the others, which permits me to admire their beauty.
I love how delicate and detailed these dolls are.
I have a deviantart account dedicated to my (former) dolls :
http://syntheticgeneration.deviantart.com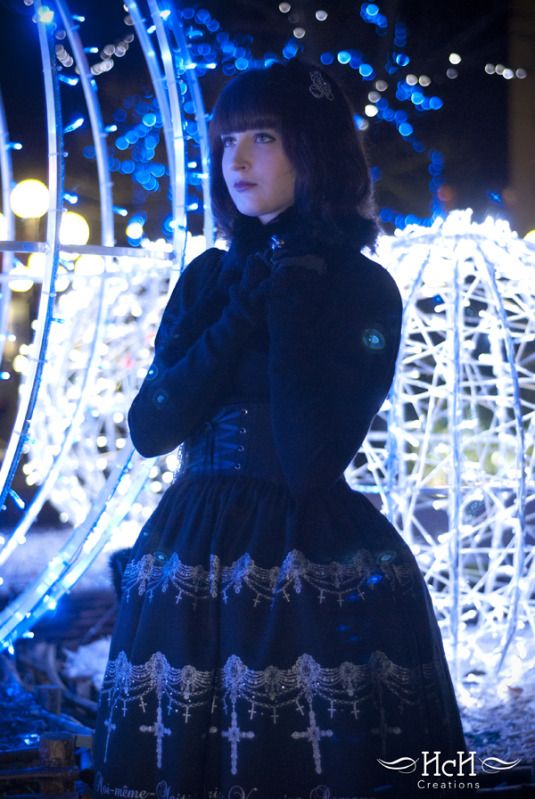 I like to take pictures myself, particularly of my dolls (you can see them on the Deviantart I gave above), but I also like to pose for pictures.
My boyfriend is a concert-photographer, but we like to take pictures together or with my Lolita friends (He even is the "official photographer" of the Alsacian Lolita community).
This is one of my passion which usually surprises people, because when they see me they don't imagine that I'm fond of video games !
One of my dreams is to have a room just for video games ! With a lot of consoles and TVs.
I'm more into older games.
For the moment I own a Game Boy Color (and my boyfriend still has the original game boy), Nintendo 64, Game Cube, Playstation 2, Playstation 3 deluxe (I use both to play with PS games) and Nintendo DS Lite.
My favorite games are Final Fantasy VII, VIII and IX, Castlevania series, Tomb Raider series, Pokémon and The Legend of Zelda.
I've launched my little accessory shop last year. I make beaded jewelry. You can take a look to my shop by clicking on the "Boutique" link in my blog's top bar.
Well, I think it's enough for the presentation !
My former blog is
http://ameblo.jp/mizerablecandy
It will not be deleted, so you can still read my older posts !
See you on my blog, and don't hesitate to follow me !